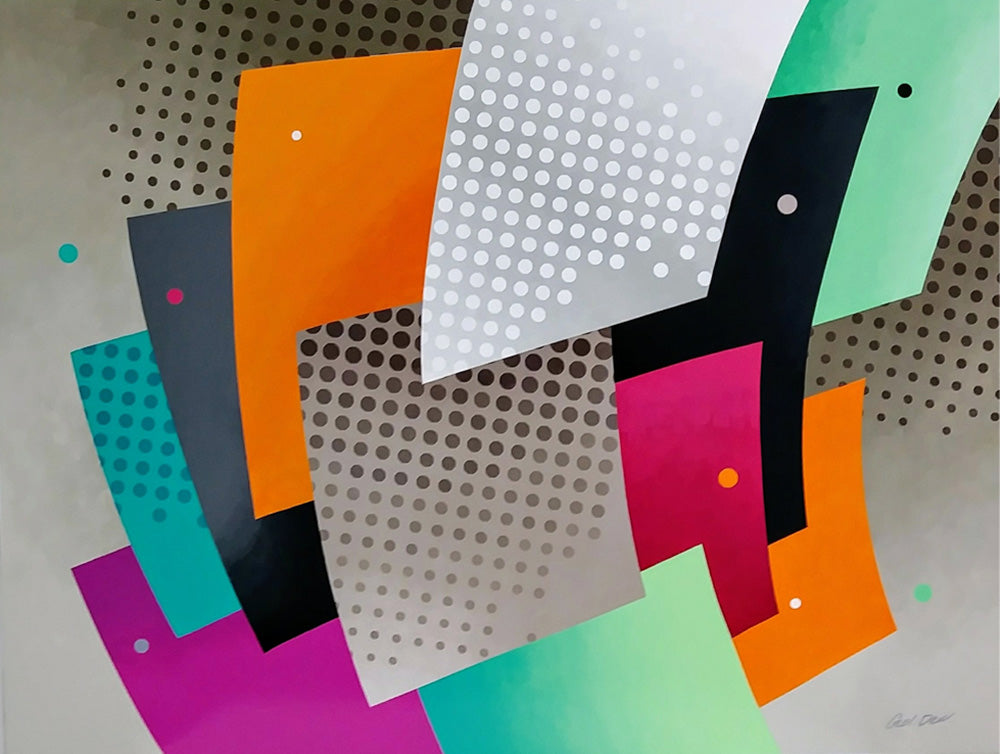 Artist Spotlight | Denys Golemenkov
Denys Golemenkov is a Ukrainian-born, Toronto-based visual artist. Denys specializes in bright, abstract paintings, as well as vibrant digital works.
He is inspired by the geometrics of every-day things, by Toronto's modern and historical architecture, and by the lights and colours in nature.
He has a passion for creating impactful works of art, and adding vibrancy to the world.His original works, as well as their reproductions in print, are available for sale. Custom art can be commissioned in a multitude of sizes and media.
My abstract pieces are meant to express movements and aspects of the modern life, as I see them. Influenced by my architectural background, I developed a new painting style that is structured, yet bold and expressive. I feel that my contemporary creations also fit in very well with today's trends in interior design.The paintings I have sold and donated are now displayed in  various interiors, and have taken on lives of their own. As each owner looks at my pieces with their own eyes, they see something other than what I created those works to be. That is the beauty of abstract art - it lives for the viewer in their world, mirroring that person's experiences and emotions. 
Art is nothing, if it is not enjoyed!
For more of Denys's work: